Morning Star Memory Care Services & Amenities
The following services and amenities are included in the monthly fee at Morning Star Memory Care of Fredericksburg, LLC. Morning Star Memory Care does not charge additional fees for increasing resident's requirement for greater Adrenoleukodystrophy (ADL) assistance.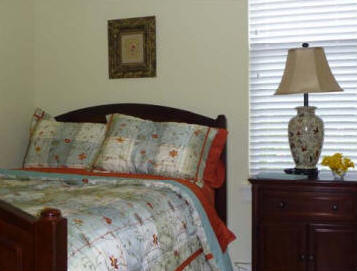 Private and Semi-private Accommodations
Furnished and Unfurnished Accommodations Available
Fully Sprinkled fire and smoke alarms
Liberalized Dining Experience
Medication Management
Three main meals and snacks around the clock
Housekeeping
Laundry and Linen Service
Assistance with Activities of Daily Living
Incontinence Care
Robust Activities Program
Courtyard with Walking Path
Hair Salon
RN on Call 24/7
Secure Entry/Exit
Basic Utilities Paid
Staff Training Specializing in Alzheimer's, related dementias, and other types of memory loss.